Discover more from PRNDL by Jordan Golson
Irreverent, opinionated, entertaining car reviews and tech writing, right in your inbox.
Over 1,000 subscribers
2020 Volvo XC60 Polestar Engineered Review
Gold, green and go
BANFF, Alberta, Canada — I've had an affinity for Volvo wagons ever since I was a toddler. In the mid-80's, my father had a gold one (the 245 Turbo) and I grew up listening to the turbo whine and thinking it sounded like a siren. By my teenage years, Dad had another gold wagon (the 850) and I used it to snag my first moving violation (illegal U-turn, $20) and deliver a whole bunch of pizza (to pay for the ticket, you see). These days, I have my own Volvo V60 (in black, not gold) and though the turbo whine is hidden much better these days, it's an excellent suburban explorer and highway cruiser.
But, after a recent trip to Canada to test the latest crop of Volvos, it may be that the best Volvo isn't a wagon. It's the new 2020 Volvo XC60 Polestar Engineered — a mom-mobile SUV that's hopped up on the automotive equivalent of quad-shot espressos and whatever color of Red Bull strikes your fancy.
Much like it did last year with the S60 sedan, Volvo took its excellent XC60 compact crossover and handed it over to its in-house Polestar division for a reworking. To the uninitiated it might look like a regular XC60, but look closer and you'll see the Midas touch all over the place — literally.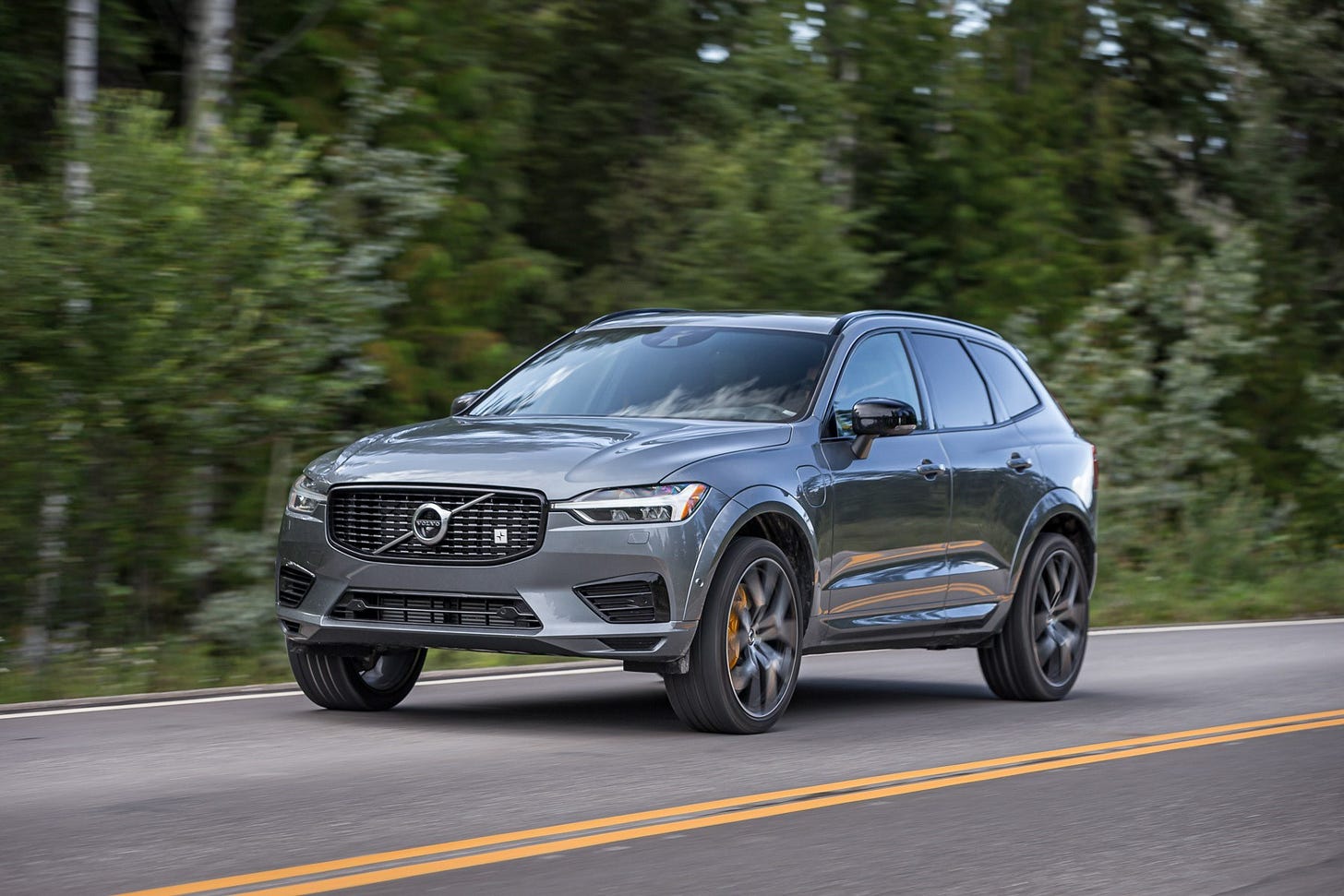 Volvo worked with renowned Swedish suspension maker Öhlins to install manually adjustable (and ridiculously fancy) shock absorbers at all four corners. I have no doubt that 99% of these XC60s will never have their shocks manually adjusted, but people will show off the gold adjustment knobs (housed under the hood, inside a bright white front strut bar) to their friends. Oh, and the shocks are bright gold, too.
Then there's the Akebono brakes, with 14.6-inch ventilated discs up front paired with six-piston calipers. These help the XC60 stop, naturally, but also regenerate power under braking to recharge the on-board 11.4kWh battery. The calipers are, of course, bright gold.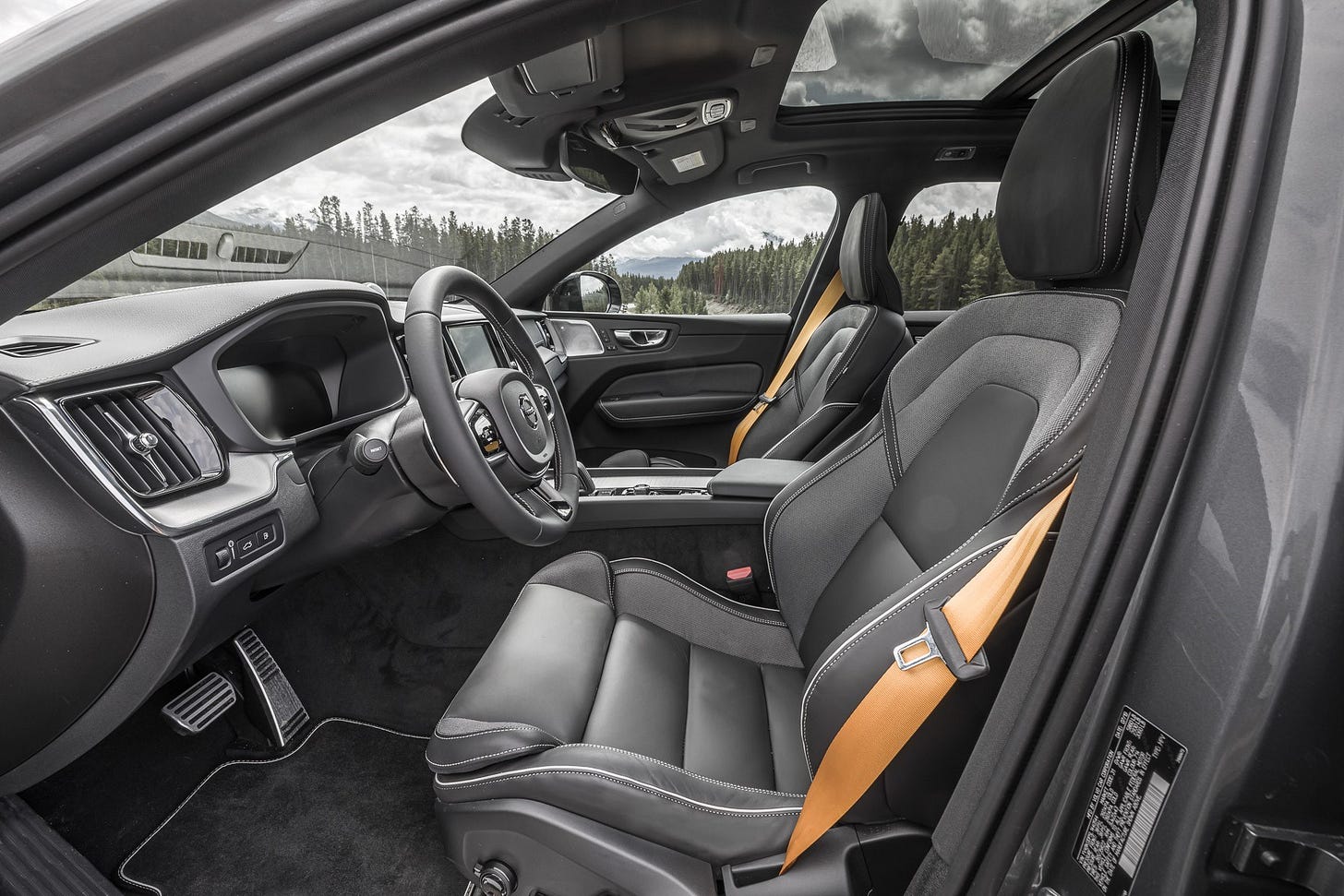 The pièce de résistance of the XC60 Polestar Engineered (and indeed, all the current Polestar Engineered Volvos) is the golden seat belts. I don't know why I love colored seat belts so much, but they make me smile like a three-year old seeing Santa Claus for the first time. Climb into this car and you know there's something special going on.
And with all my ranting about golden parts, we haven't even gotten to the performance yet. Volvo calls this the Twin Engine setup, with a super- and turbocharged, two-liter, four-cylinder engine driving the front wheels. Out back, a battery-powered electric motor driving the rear wheels. Between the two, it creates something Volvo calls "E-all wheel drive" and it's good enough for a combined 415 horsepower and 494 lb-ft of torque.
I haven't tried this curious AWD setup in the winter yet, but Volvo assures me that it works in slippery conditions and the system works like a more traditional all-wheel drive system.
There are a host of drive modes to help, depending on what task lies ahead. An All-Wheel Drive mode keeps power going to all four wheels at all times for slippery conditions, while a Power mode keeps things optimized for performance driving. For more relaxed driving, there's a Pure mode that prioritizes electric operation (the battery and motor can get the XC60 up to 78 mph without the internal-combustion engine kicking in), as well as a Hybrid mode that leaves the computers to figure out what is best.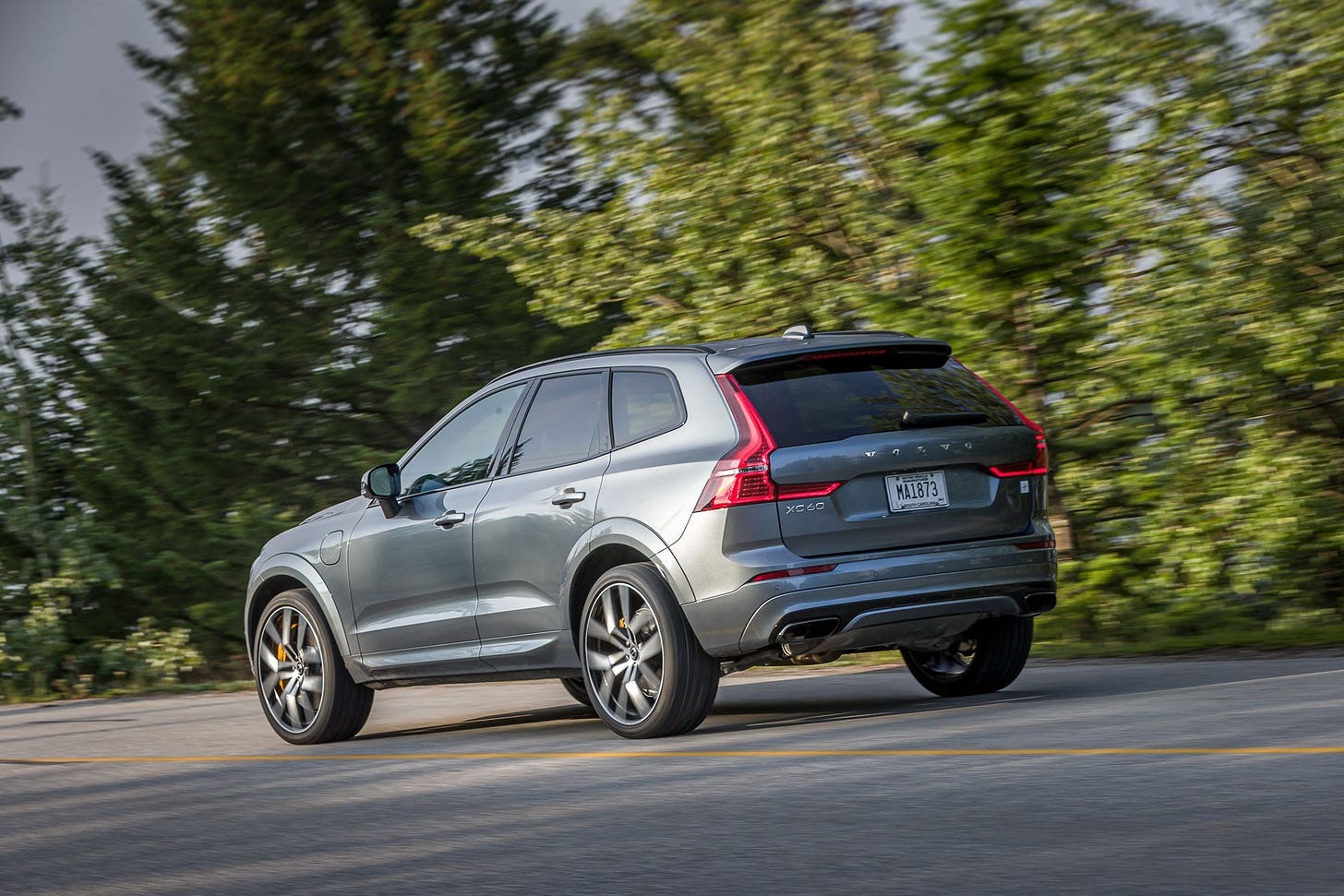 Hold and Charge modes are available to keep the battery charged, or to use the gas engine to charge the battery up. I could go on for another column or two talking about all these different hybrid-electric modes, but rest assured that Volvo has things figured out on this front. You charge the battery by plugging it in to a 110v or 220v charger at your home, as well as any J1772 Level-2 charging station when you're out and about.
The fact that there's a 11.4 kWh battery running through the middle of the car (which Volvo says helps reduce the risk of batteries being pushed into people in a crash) keeps the car green, but also delivers a $5,000 federal tax credit and a ballpark electric-only range of around 20 miles.
And I didn't even get into the safety features and stunning Polestar-exclusive rims and… I'm out of space. You'll just have to trust me, I guess.
The 2020 XC60 Polestar Engineered starts at $72,045.