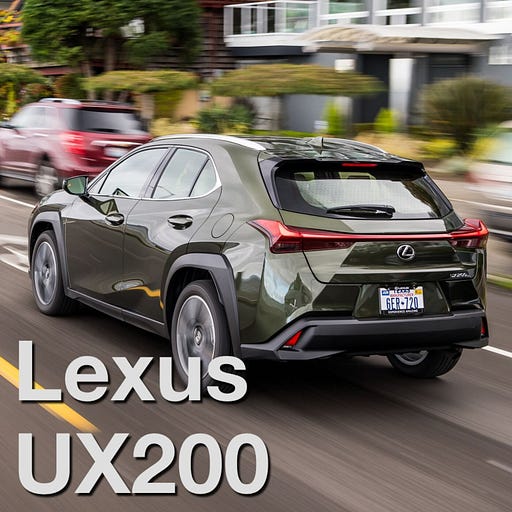 May 21, 2020 • 23M
2019 Lexus UX 200 Review
I'm Jordan Golson and I review cars. This podcast is home to the audio-only versions of my reviews, while the video reviews are on YouTube. PRNDL is hidden in front of your eyes in just about every car you drive, down on the shifter: Park; Reverse; Neutral; Drive; Low.
The first thing I noticed about my 2019 Lexus UX was the color. Nori Green Pearl. Usually I don't notice a color unless it's a bright orange sports car or something. Car colors are usually so boring. This one is a brilliant, deep, dark green that sucks you in. Nori is a delicious type of Japanese edible seaweed and it's perfect for this color. We're off to a good start, little Lexus.

This is the audio-only version of the podcast. Video is available on YouTube.